We invite you to read the guide in which we show how quickly and efficiently you can check contractors in the VIES system, using the EU VAT Checker Application (GUI) available on the viesapi.eu portal.
A detailed description of all available functions that can be used in VIES Checker is included in the Documentation tab.
Step 1 – Downloading the application
Downloading the application is very easy, just go to the Downloads tab [1] and click the EU VAT Application Checker (GUI) for more information or Download button [2] to start downloading.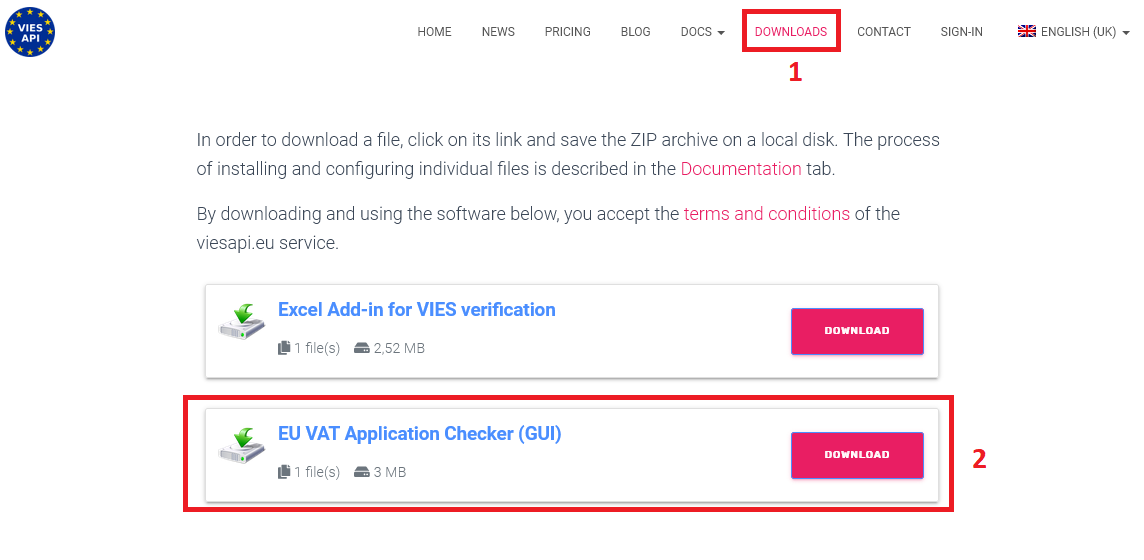 Step 2 – Launching the application and loading the CSV file
After downloading and unpacking the contents of the ZIP file, run the application by double-clicking the viesapi-app.exe file.
Attention! The application does not require installation and can be run under the account of an ordinary user.
In order to load a file, you need to click the Load file [3] button from the top menu, set the filtering of CSV files, select the test.csv file [4] and press Open [5] button.
The sample file used in this tutorial is attached to the ZIP package and is available in the directory where the application was unpacked.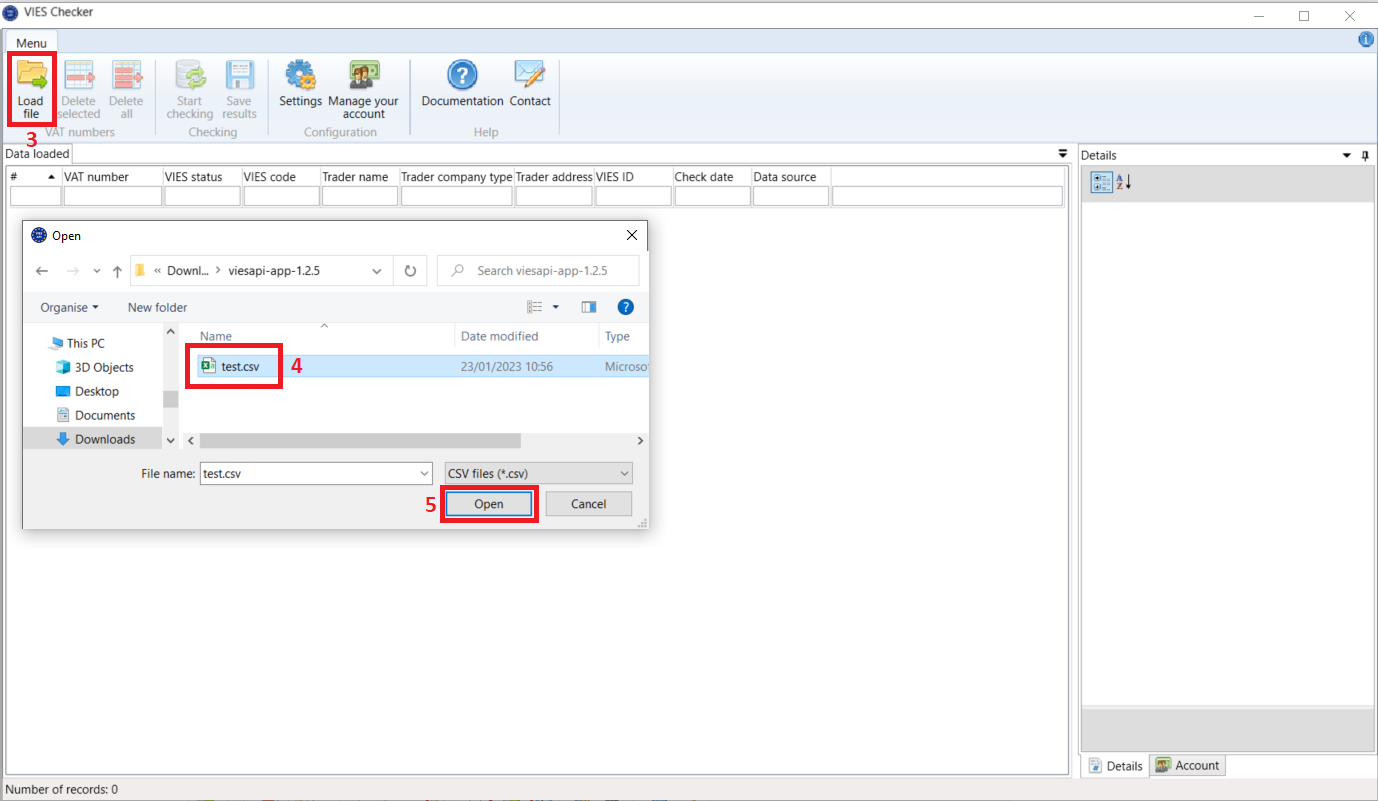 Step 3 – Launching checking in EU VAT numbers
After loading the file, simply press Start checking button [6]:
A progress window [7] will be launched, in which, after the completion of checking all records, the status of the entire process will be displayed.
The customer's EU VAT number verified in VIES will be displayed in the VIES Status column [8]: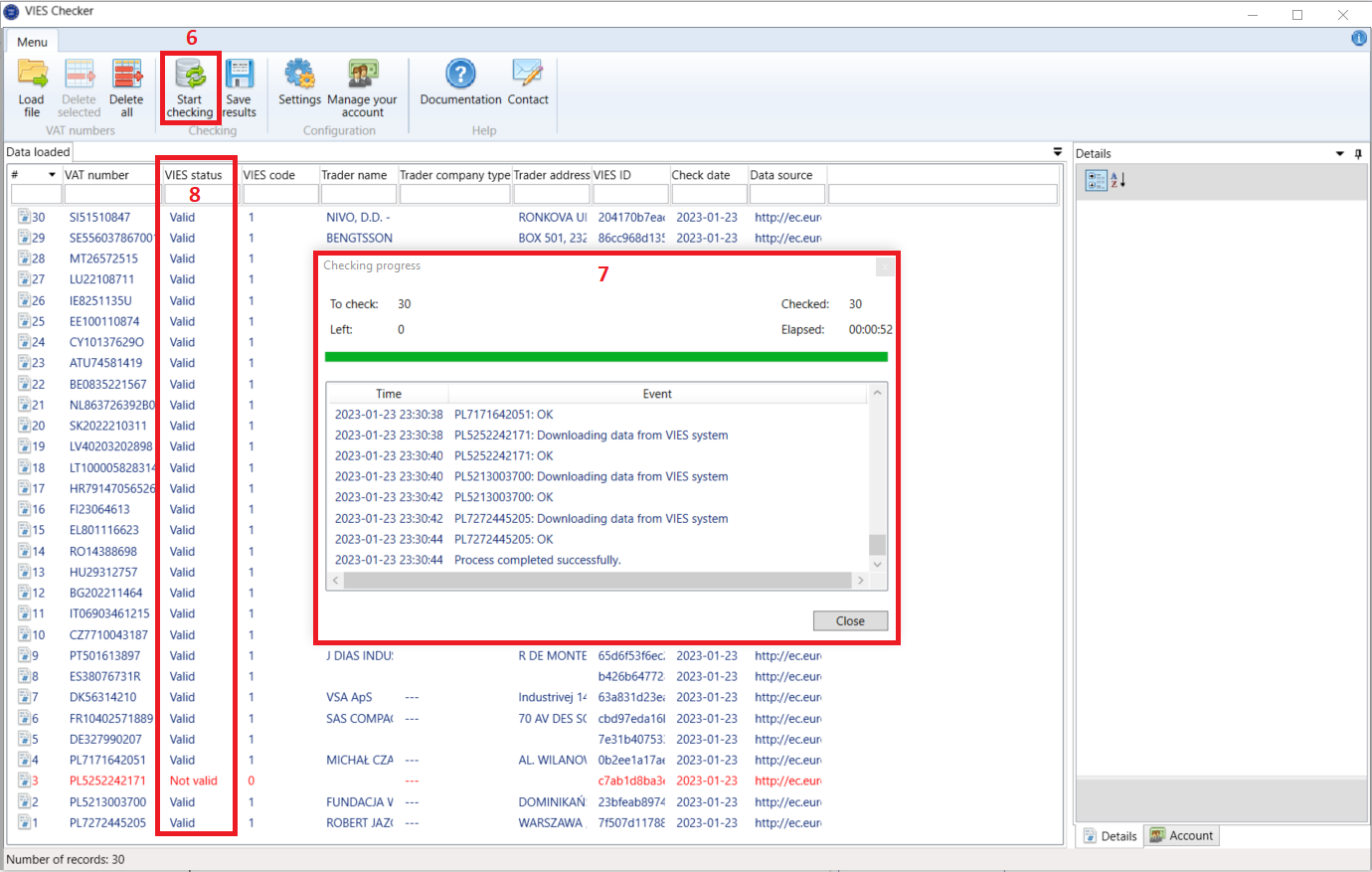 After clicking on a given row [9], all information and statuses [11] related to the selected company will be displayed in the Details [10] tab, as shown in the figure below: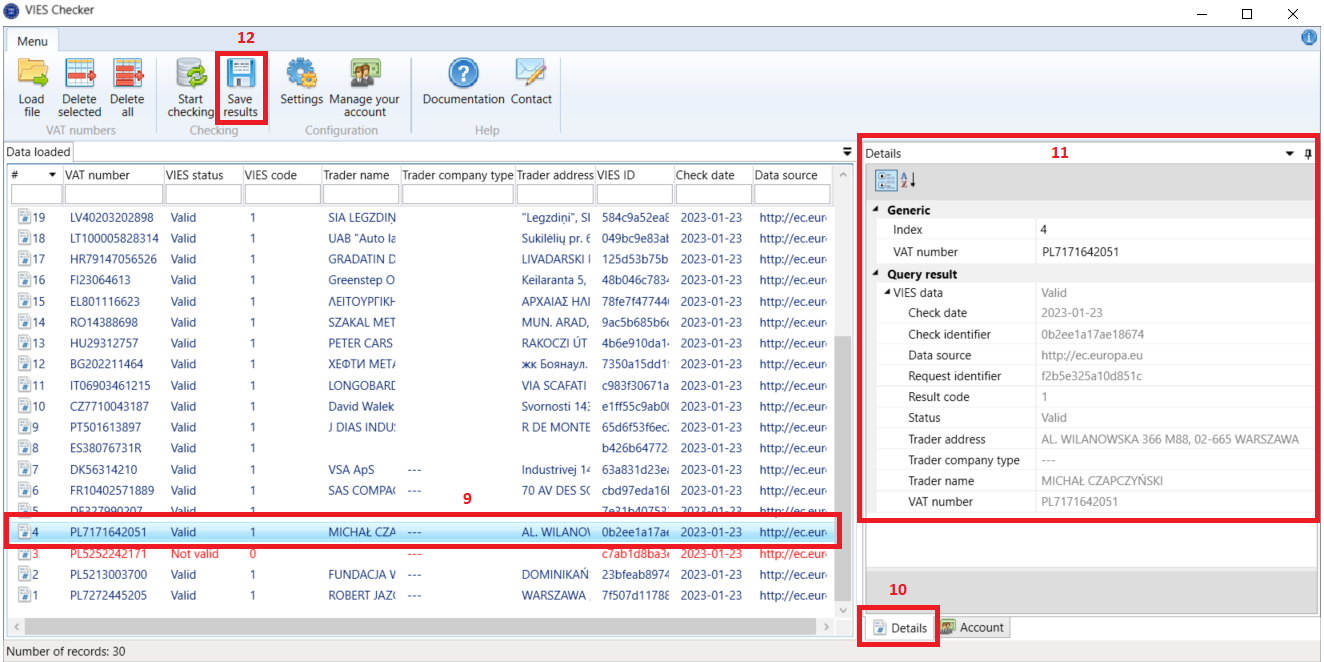 By pressing the Save results button [12], you can quickly save all the obtained data as an Excel sheet.