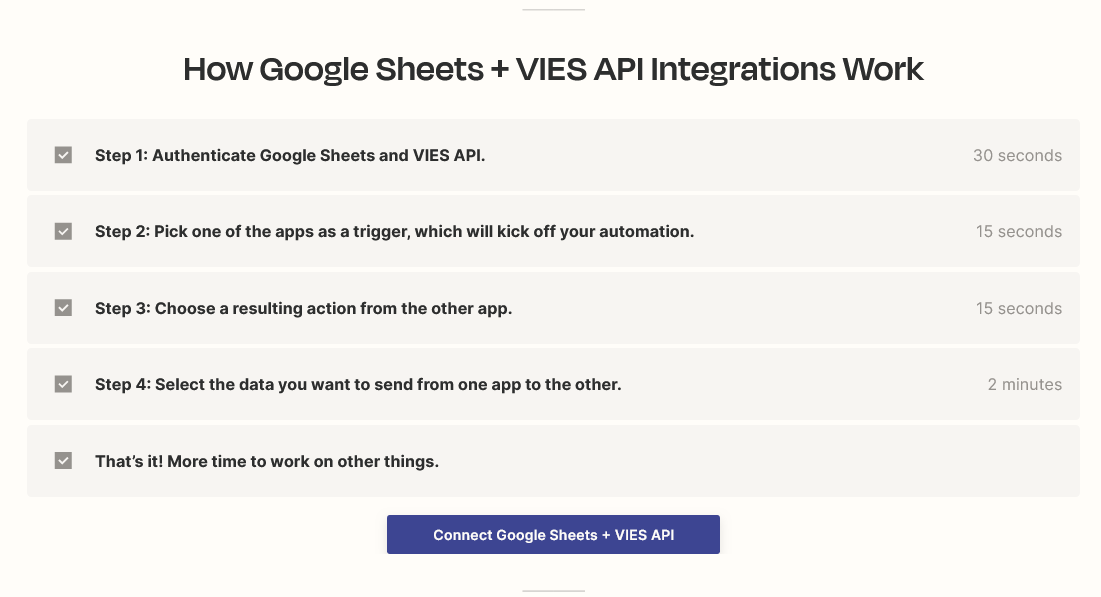 Introduction
Can you integrate Google Sheets with VIES in 4 minutes? Yes, with the VIES API Integrations application available on zapier.com it is possible now! Okay, maybe not in 4, but in 5 minutes we should definitely be able to do it, let's get started! The short steps below describe how to connect Google Sheets with the VIES system on the zapier.com low-code platform:
1. Create an account
Go to Registration page type your e-mail address and password to create accout.
2. Buy

the subscription that suits you best
Visit the Offer page to learn more about possible subscription options. Then log in to your account on viesapi.eu and make the purchase of subscription that suits you best.

3. Google Sheet
Configure the Google Sheet application as shown in the pictures below. Use the example Google Sheet from the attachment: viesapi-testing-zapier.com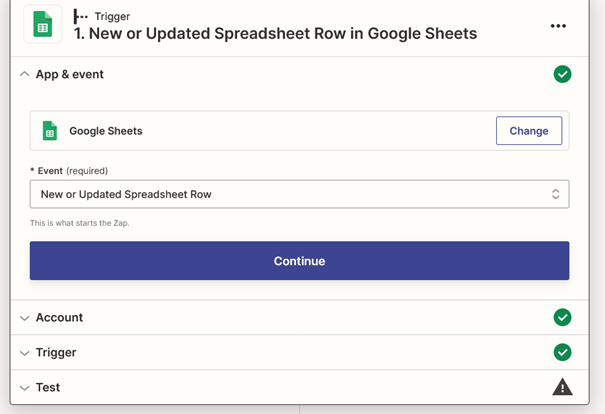 4. Select your Google Account

5. Configure Trigger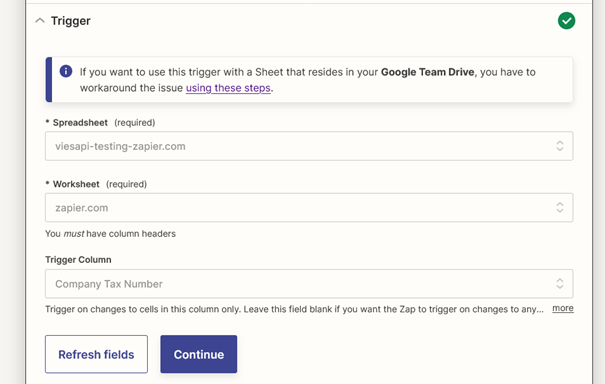 6. Test the trigger operation
Click "Continue with selected record"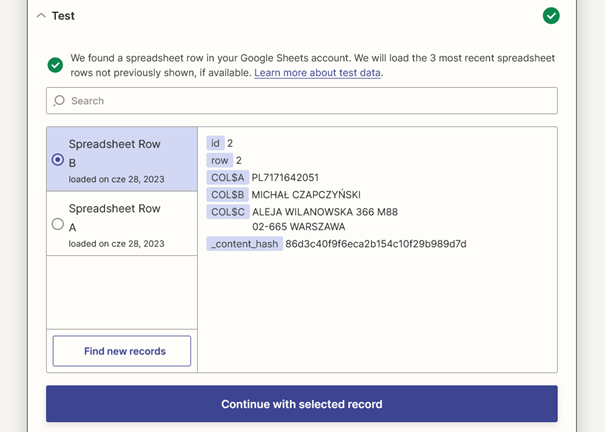 8. Select "Get Data From VIES" function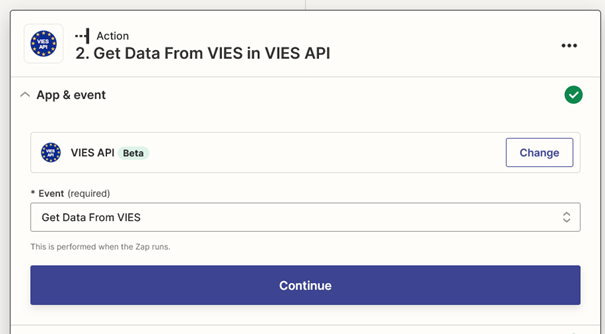 9. Configure Account
Please click "Change" button for viesapi.eu application.

10. A

ccount connection
When connecting your Zapier account with your viesapi.eu account, enter the username and password as the identifier and key that was generated on the viesapi.eu account in the "API Keys" tab: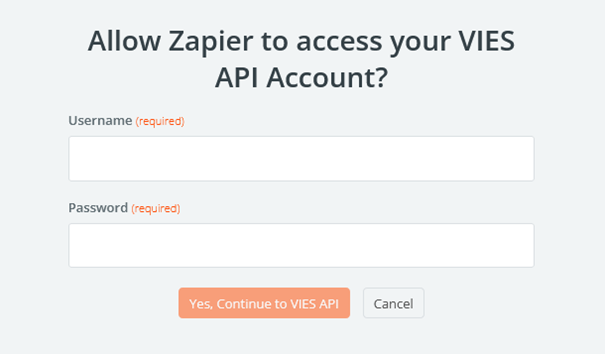 11. Configure connection
If the connection is established correctly, in the Action menu, just select Company Tax Number column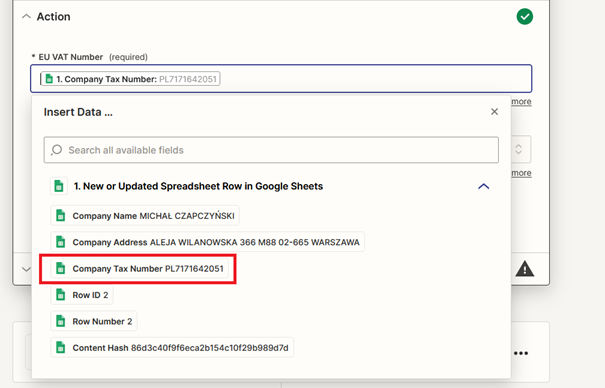 12.Test Action
After successfully completing the test, you should receive a response containing information as shown on the screen below: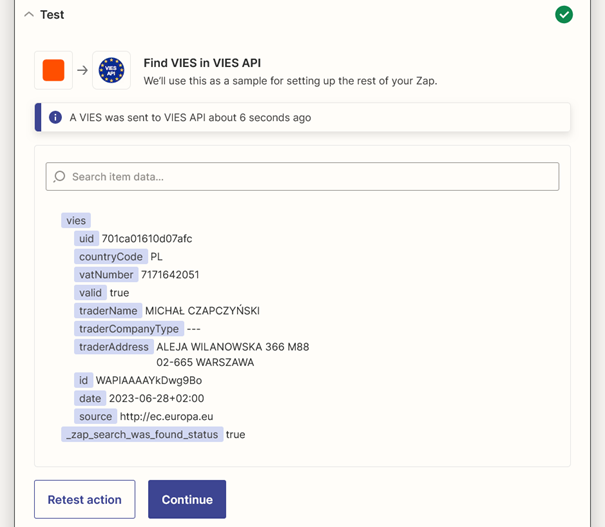 13. Configure "Lookup Spreadsheet Row" in Google Sheets
14. Configure Account
The same as in point 4.
15. Configure Action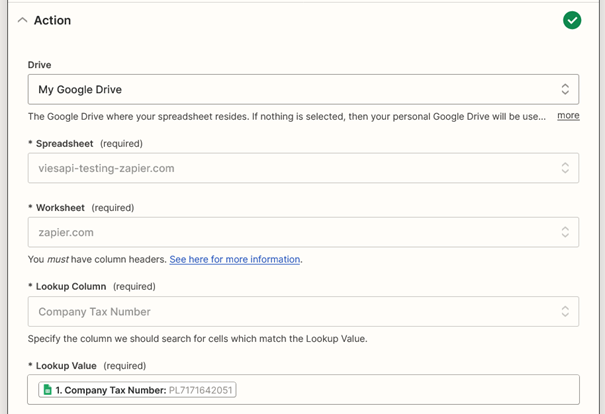 16. Test Action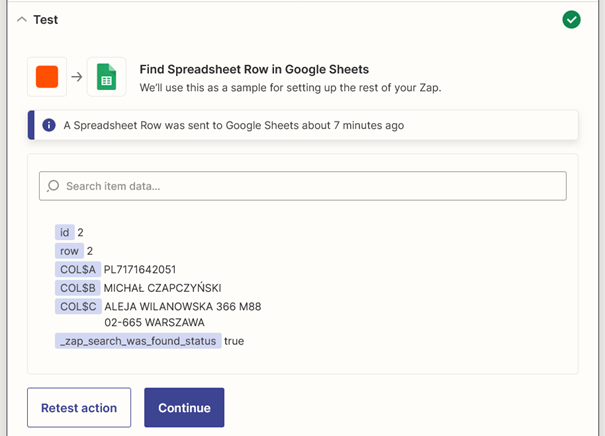 17. Configure update row and columns in the Google Sheet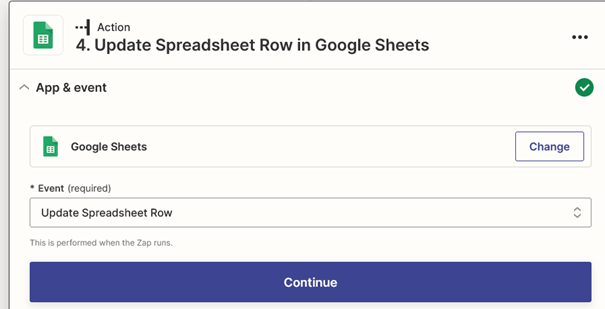 18. Configure Account
The same as in point 4.
19. Configure Action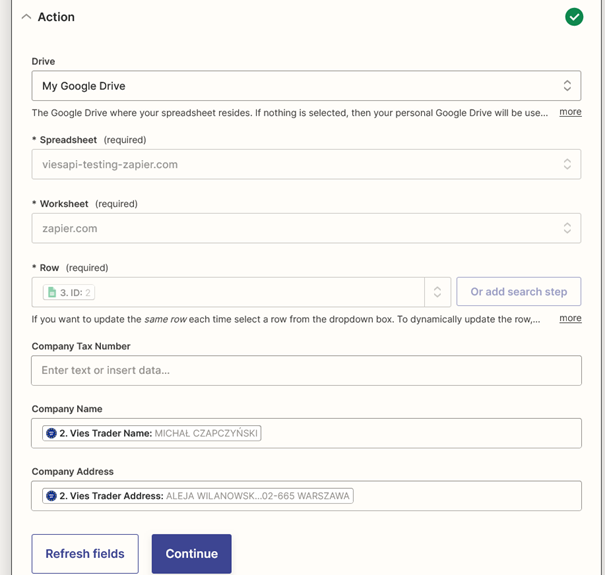 20. Detailed Row configuration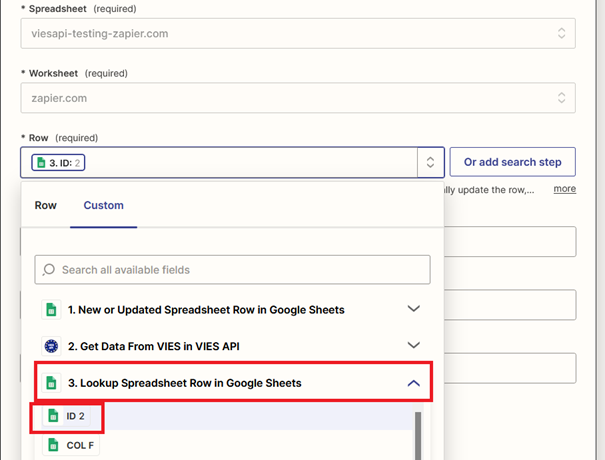 That's all!
If you need more other examples, please visit: https://zapier.com/shared/2214d3c851e5b4156db6fe957473989142b16a32