We are pleased to announce that from today the option of paying with cards has been enabled on our website (viesapi.eu).
You can pay for viesapi.eu services in five simple steps:
1. Sign-in to your account
2. On the Basic information tab, fill in the EU VAT number
3. Go to the "Plan details" tab and select the plan suitable for your company (details and prices on the offer page) by clicking Buy now.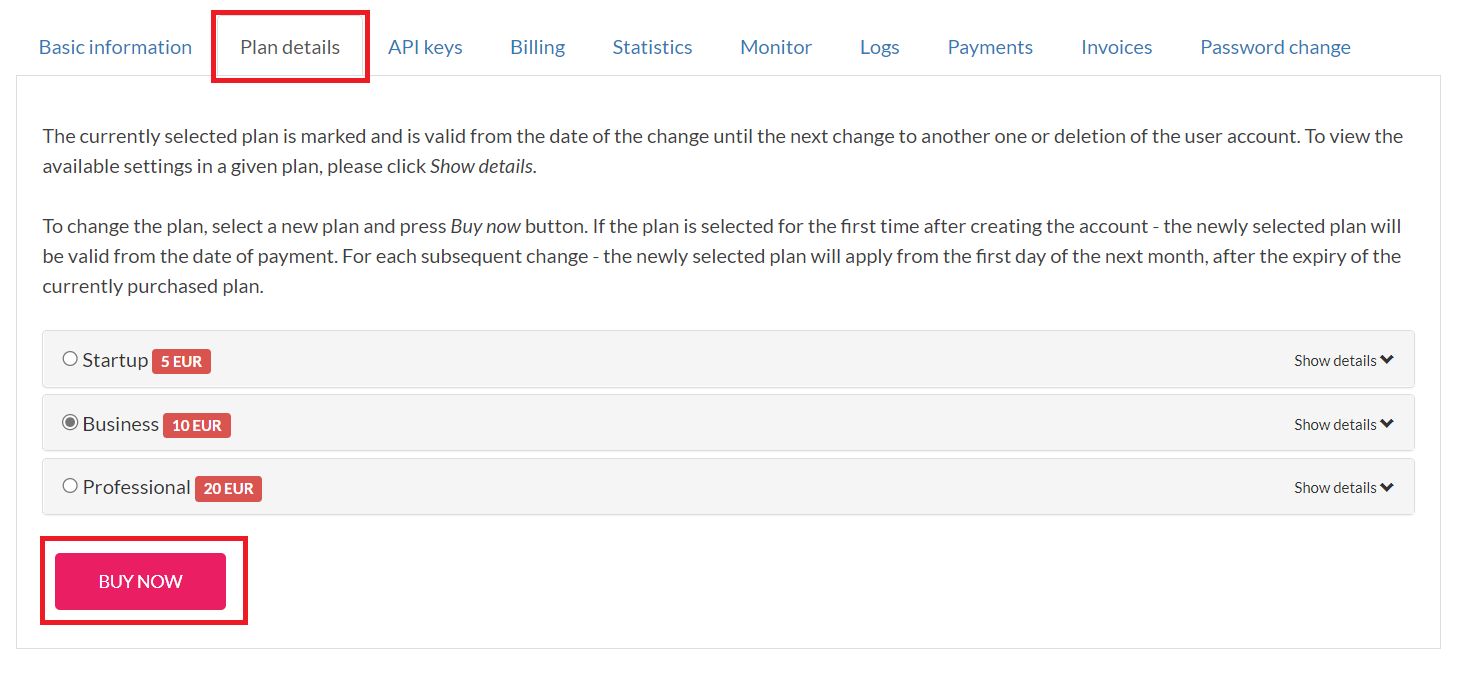 4. Select the subscription period (TO) and click Pay online.

5. Enter your full name, e-mail address and card number, its expiry date and CVC code. Press the Pay button to complete the payment.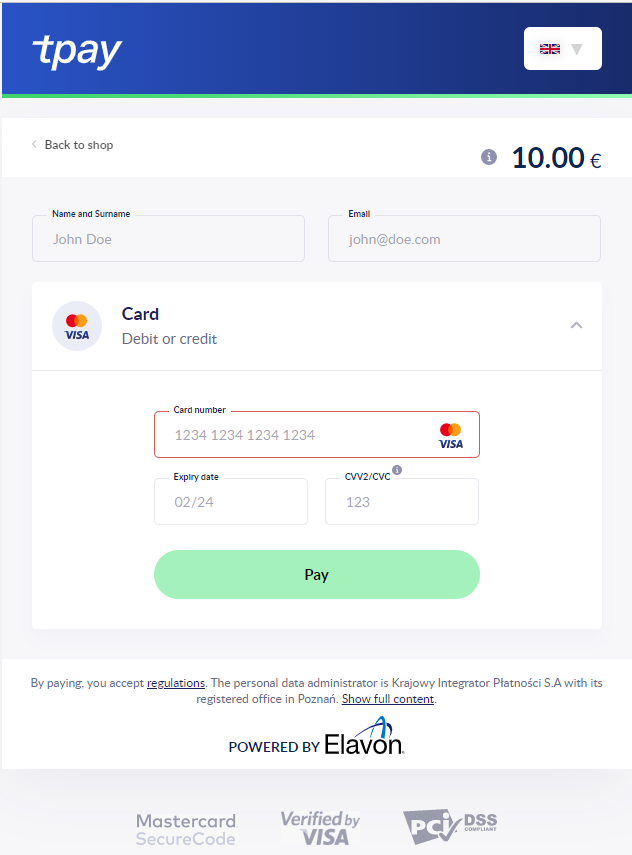 And that's all! After successful payment you will receive an e-mail confirming the payment and a VAT invoice.